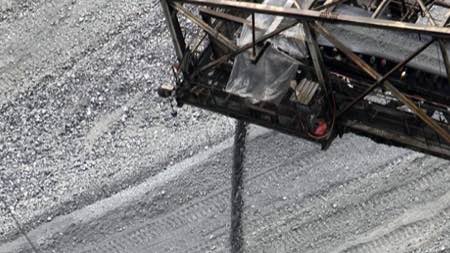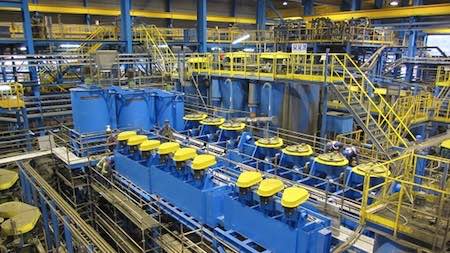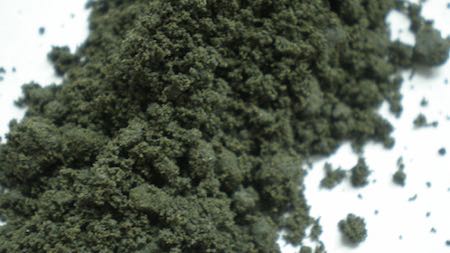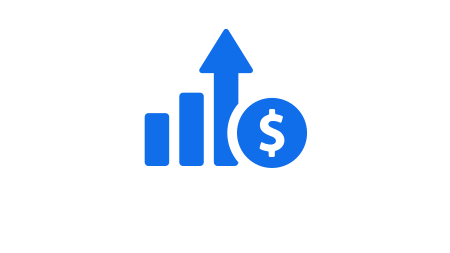 The Challenge
A company was using an excel workbook to determine ROM stockpiling, reclaiming, and Mill feed blending schedules. The ROM was stockpiled by stope with in-situ Cu:S between 0.1 and 0.5. Limited ROM stockpile capacity reduced the ability to retain material for future blending. Other constraints in the value chain were the crusher and crushed ore bin capacities. To complicate matters, they also blended materials hauled from a smaller, nearby-mine with significantly different quality and unexpected variations in relevant impurities.
To maintain constant mill feed production the operation was using mill feed with significant Cu:S variability. Plant operations need to be regularly adjusted to accommodate Cu:S fluctuations. During transition to new steady state operating conditions, they experienced reductions in recovery and copper product grade, resulting increased costs and reduced revenues.
Site technical services, A&I, and geologist teams believed changing their stockpile definitions and blending strategy might alleviate the issue, however optimising these decisions was complex, manual, and time intensive. The excel solvers only considered one day at a time, resulting in myopic behaviour unlikely to stabilise mill feed across the 13 week schedule. Each possible change in stockpile definitions required the creation of a new reclaim and blending scheduling, greatly limiting the number of different scenarios that could be investigated. This frustrating workflow along with business as usual duties made it difficult to allocation time to investigate their hypothesis, despite the significant ROI potential.
The Solution
Using BlendOpt and collaborating with Paradyn, the customer investigated how changes to ROM stockpile definitions, combined with optimisation of reclaim across time, impacted Cu and Cu:S mill feed quality and stability. While satisfying constraints in the value chain: crusher capacities, ROM stockpile and crushed ore bin capacities, haulage from the nearby mine, mill feed quality and constant mill feed production, they wanted to understand:
- the impact of optimising blending strategy across time, and
- whether benefits could be achieved from changes in stockpile definitions
Changes to ROM stockpile definitions and blending strategy over a 30-day period were investigated. The focused project allowed the company to optimise value quickly with minimal upfront investment. Following Paradyn's system configuration with client's data, training was delivered, and system implemented. Working together, refinements were made to the BlendOpt Digital Twin of the customer's operation, and were made in order to allow the company to rapidly test various stockpile configurations and analyse the results. BlendOpt allowed the client to rapidly test different scenarios by leveraging the power of cloud computing to optimise blending holistically over the optimisation period instead of on a day-by-day basis.
The Value Unlocked for our Client
BlendOpt identified an operation specific combination of Cu, Cu:S, and MgO stockpile definitions that enabled optimised feed control with reductions in Cu:S variability from 0.4 to 0.03 in the mill feed, resulting in higher recovery and copper concentrate grade. This was different to their previous stockpiling strategy of allocating material by stopes, an imperfect method for blend control. Recommended changes have been implemented at site.
Make high-quality decisions
BlendOpt value-chain optimisation platform
Does your product portfolio represent the value that can be delivered to market?

Do you find your current short, medium, and long term planning could be more effective?

Do you spend too much time reconciling actuals with forecasts?

Do your planning and scheduling tools support multi-disciplinary coordination?

Do your planning activities allow you to analyse opportunities and implement changes that unlock additional value?

Do your scheduling activities allow you to co-ordinate and synchronise up and downstream?

Does your business have the best tools to synchronise planning processes with operations?

Are you able to effectively reconcile short term plans with the long term?

Do your planning activities allow you to de-risk operational bottlenecks and capacity constraints?
What can BlendOpt do for you?
Automatically explore thousands of scenarios.

Generate forecasts and measure their value based on tonnage, revenue, cost reduction.

Digital Twin your operation and optimise schedules and plans based on a multitude of constraints and objectives, and formulas.

Optimise for any defined objective.

Satisfy all of your hard constraints.

Prescriptive actionable analytics and understandable plans that make sense.

replace your spreadsheet planning and scheduling with a web-based multi-user application with configurable dashboards.