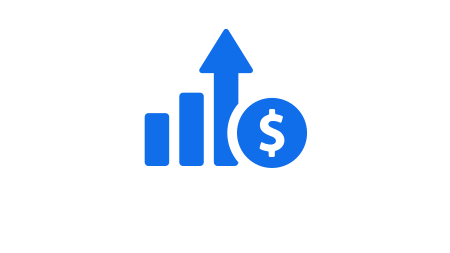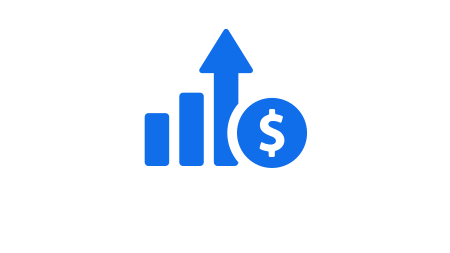 The Challenge
A multi-mine Coal exporter in South Africa needed a "Day of Operations" system to track port inventory and optimize the delivery of coal onto vessels. To make informed and accurate decisions required daily live data updates of train arrival status, coal quality lab results, inventory reconciliation, vessel berthing and vessel ETA.
Coal transport consisted of railing multiple grades from each of several mines, with tracking and management of coal qualities including ash, volatile matter, sulphur, moisture and NCV.
The Solution
Using BlendOpt the client was able to monitor the stockpile levels and qualities using regularly updated data from the coal terminal, with the predicted qualities falling within 0.6% of the vessel COA. The port management team were able to view new tippings to the stockpiles, with validation showing when the tipping qualities were outside grade specifications and therefore presented a quality risk. The inbuilt Optimisation module of BlendOpt also removed the requirement for trial-and-error blend development. BlendOpt's highly configurable ETL pipeline GUI was used to rapidly configure and integrate the client's data sources within the application.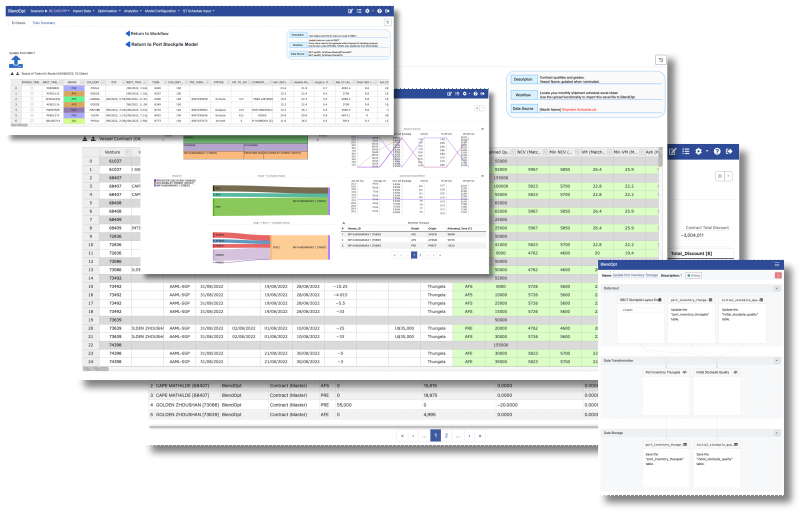 The Value Unlocked for our Client
By selecting high discount grades to add to the blend, that would not normally be considered during manual blend development, BlendOpt provided a solution where the client was able to increase the value of some of their blends by over 30% with the blends still meeting the contractual requirements.
BlendOpt's ensured transparency and confidence in daily decisions with significant impact to client cash flow, while data integration and live dashboards allowed non-technical users to rely on BlendOpt as a single source of truth for viewing and understanding the client's port operations.
Make high-quality decisions
BlendOpt value-chain optimisation platform
Does your product portfolio represent the value that can be delivered to market?

Do you find your current short, medium, and long term planning could be more effective?

Do you spend too much time reconciling actuals with forecasts?

Do your planning and scheduling tools support multi-disciplinary coordination?

Do your planning activities allow you to analyse opportunities and implement changes that unlock additional value?

Do your scheduling activities allow you to co-ordinate and synchronise up and downstream?

Does your business have the best tools to synchronise planning processes with operations?

Are you able to effectively reconcile short term plans with the long term?

Do your planning activities allow you to de-risk operational bottlenecks and capacity constraints?
What can BlendOpt do for you?
Automatically explore thousands of scenarios.

Generate forecasts and measure their value based on tonnage, revenue, cost reduction.

Digital Twin your operation and optimise schedules and plans based on a multitude of constraints and objectives, and formulas.

Optimise for any defined objective.

Satisfy all of your hard constraints.

Prescriptive actionable analytics and understandable plans that make sense.

replace your spreadsheet planning and scheduling with a web-based multi-user application with configurable dashboards.